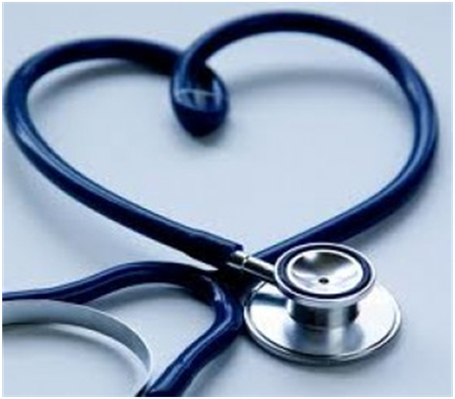 The Health Sciences program refers to all professions that provide health care. This program gives students the opportunity to discover their true interests and abilities associated with health care careers. Students tour hospitals, clinics, and other health care settings. They are afforded the opportunity to learn and practice skills associated with various health careers. Some of the careers are anesthesiology, athletic training, emergency medicine, laboratory technology, mortuary science, nursing, occupational and physical therapy, pharmacology, sports medicine, radiology, respiratory therapy, and veterinary science.
What should I expect in this program?
Students should expect lessons on various topics such as safety in the workplace, infection control, and health care systems. The course offers insight into careers in health care and educational requirements, and the professional, legal, and ethical responsibilities involved. Students should expect to complete group and individual presentations in class and at local elementary schools. Students will learn to operate equipment related to the healthcare field including but not limited to scales, thermometer, sphygmomanometer, stethoscope, and wheelchair. Students will visit nursing homes and other health care facilities.
Students will perform a variety of skills and complete hands-on projects in our learning lab as well as in healthcare settings. Some examples of assignments and projects are CPR, bed making, vital signs, transferring patients using walkers, crutches, wheelchairs, bed pans, bedside chairs, stretchers as well as dental and visual projects. Students will write resumes, graph vital signs, calculate and convert weights and temperatures. Students completing the two year program will be eligible to take the Mississippi Nurse Aide written and skills examination to become certified in the state of Mississippi. Students eighteen years of age would be eligible for employment in long-term care facilities to work as a certified nursing assistant after passing the Mississippi Nurse Aide written and skills examination should an employment opportunity arise. Students becoming certified and wishing to further their career in nursing will be a step ahead and ready to begin the process in the competitive nursing programs offered in the state of Mississippi.
Instructors: Kellee Stewart and Kathyrn White
Student Organization: HOSA dues $15.00
Uniform - Navy Blue scrubs, comfortable tennis shoes, and watch with a second hand.
Materials - Dean Vaughn Medical Terminology Workbook $25.00, 2" 3 ring binder
Mississippi Nurse Aide written & skills exam $101.
Industry Certification: First Aid & CPR, Certified Nursing Assistant
State Assessment: MS-CPAS2, Mississippi Nurse Aide written & skills exam